SPARKS SERVICES

Hello and welcome.
Regular servicing of any machine is good practice and your vehicle is one of the most important in your life, Your vehicle  gives you freedom and  gets you from A to B and back again. Looking after and maintaining it is most important as in good working order it is less likely going to let you down and it will also save you money in the long run and most importantly safety of you and your family.

So why choose Sparks Mechanical for vehicle servicing?
Well put simply I try my best to give you value for money and my work is high quality.  Most basic services take me 2 to 2.5 hrs to complete, I do not bang out a service in 30min like other mechanics.
SPARKS MECHANICAL SERVICES

On vehicle primary checks I will check the service book and advise and estimate further work that is required for me to stamp the log book, I will never carry out any repairs without authorisation!
My vehicle service includes checking and testing the following:
• LIGHTS
• WIPERS
• OTHER CONTROLS
• WINDSCREEN
• WINDOWS
• BATTERY
• CHARGING SYSTEM
• DRIVE BELTS
• AIR FILTER
• POLLEN FILTER WHERE FITTED
• COOLING SYSTEM
• BRAKE SYSTEMS
• SUSPENSION
• EXHAUST
• CHASSIS
• TYRES  INCLUDING SPARE
• ALL OILS AND FLUID LEVELS
• HANDBRAKE
• SPARK PLUGS IF ACCESSIBLE
• ROAD TEST
• OIL AND OTHER FLUID LEAKS
• AND MUCH MUCH MORE
• TYRES  INCLUDING SPARE
My vehicle service includes checking and testing the following:
• ENGINE OIL
• OIL FILTER
• FUEL TANK TREATMENT
• SUMP PLUG WASHER
• WASHER BOTTLE
• BRAKE FLUID
• COOLANT
• BATTERY WATER
• GEAR OILS
• POWER STEERING FLUID
• AND ANY OTHER FLUIDS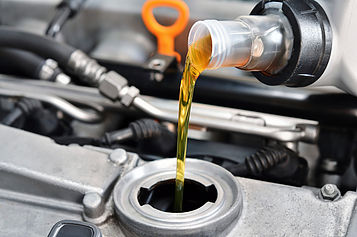 PRICING

Sparks Mechanical services start from $240
All cars require different oil and oil filters, because no two cars are the same the best way to get a estimate on your vehicles service is to send me your rego number and the current kilometer reading, in most cases this is all I require to estimate the cost of your vehicles service.
Sparks services
If you have a vehicle, you know how important it is to take care of it. Taking care of your vehicle will ensure it works efficiently to give you the service you need.
Your vehicle will be taken care of to make sure it continues serving you. By having your car services and maintained by Sparks Mechanics, you will continue enjoying the freedom of going to different places without having to worry. By taking care of your car, you will keep it in good working condition. It will also save you on money you would have spent on repairs and keep you and your family safe.
Benefits of choosing Sparks Mechanical
When you choose Sparks Mechanical, you get high-quality vehicle servicing. The work is done professionally, and the service is high-quality. With years of experience in automotive systems, your car will only get the best. The parts used on your car are original and primary checks are conducted before any repairs are done.
Different parts are checked and tested before any recommendations are made to establish what is wrong and what is required to get you back on the road. Things like oil filters and motor oils differ when it comes to cars, and you need the right oil that will protect your engine. The repairs are conducted at affordable rates, and I make sure I understand the unique needs of your car.
If you need mechanical services in Brisbane North-West area, you should visit Sparks Mechanics and have your car serviced and maintained.
We work in the following areas:
Mitchelton Queensland 4053,     Arana Hills Queensland 4054,     Ferny Hills Queensland 4055,
Keperra Queensland 4054,     Everton Hills Queensland 4053,     Everton Park Queensland 4053,
Stafford Queensland 4053,     Stafford Heights Queensland 4053,     Chermside Queensland 4032,
Chermside West Queensland 4032,     Enoggera Queensland 4051,     Alderley Queensland 4051,
Ashgrove Queensland 4060,     Gaythorne Queensland 4051,     The Gap Queensland 4061,
Upper Kedron Queensland 4055,     Kedron Queensland 4031,     Grange Queensland 4051,
Bardon Queensland 4065,     McDowall Queensland 4053,     Aspley Queensland 4034,
Bridgeman Downs Queensland 4035,     Albany Creek Queensland 4035,     Ferny Grove Queensland 4055,     Grovely Terrace,     Mitchelton Queensland 4053,     Gordon Park Queensland 4031,     Newmarket Queensland 4051, and Red Hill Queensland 4059.