ABOUT US

Sparks Mechanical is a local family run business, which means you are only dealing directly with me Ben (owner / mechanic).  So, in a way, I can be your personal car carer! 
I am a fairly-priced mobile mechanic so I travel to YOU.   If convenience, ease, experience and quality work are what you're after then give me a call.
I'm here for advice and to keep your car in the best possible condition which will, in turn, save you money and time.
I have over 20 years experience as a mechanic working on all sorts of makes and models. 
I pride myself on being open, honest and reliable and I will not rip you off.  My theory is that, if you treat your customers right, they will come back time and time again.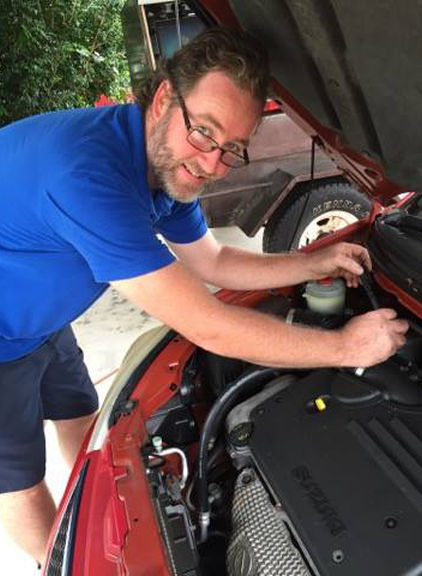 About us
Sparks Mechanical is a family owned and run business in Mitchelton where you only deal with Ben who is the owner and mechanic. I deliver personalized services to my customers, and I can be your personal mechanic.
I am a mobile mechanic. That means I make things easier for you by traveling to you. I am experienced and provide quality work. I also give helpful advice and tips that will save time and money.
I have worked as a mechanic for over 20 years, and I am familiar with different car models and makes. I offer my services at affordable rates to my customers.
If you are looking for an honest and reliable mechanic, you can contact me as I will be open with you from the start and you do not need to worry about getting ripped off. All my customers always come back since I treat them right.
I offer the following services:
Mechanical repairs
Engine repairs
Electrical repairs
Diagnostic checks
Steering and brake repairs
Call me if you have any car trouble or in you just need simple advice. You can also call me if you need breakdown assistance or log book service.
I work in the following areas of Brisbane North West:
Mitchelton Queensland 4053, Arana Hills Queensland 4054,   Ferny Hills Queensland 4055,
Keperra Queensland 4054,         Everton Hills Queensland 4053,                Everton Park Queensland 4053,
Stafford Queensland 4053,          Stafford Heights Queensland 4053,         Chermside Queensland 4032,
Chermside West Queensland 4032,       Enoggera Queensland 4051,       Alderley Queensland 4051,
Ashgrove Queensland 4060,       Gaythorne Queensland 4051, The Gap Queensland 4061,
Upper Kedron Queensland 4055,              Kedron Queensland 4031,           Grange Queensland 4051,
Bardon Queensland 4065,           McDowall Queensland 4053,     Aspley Queensland 4034,
Bridgeman Downs Queensland 4035,    Albany Creek Queensland 4035,                Ferny Grove
Queensland 4055,           Grovely Terrace,                Mitchelton Queensland 4053, Gordon Park
Queensland 4031,           Newmarket Queensland 4051, and Red Hill Queensland 4059.